About Save for Health Uganda
Save for Health Uganda (SHU) is a local (Ugandan) not-for-profit Non-Governmental Organization (NGO) formed in 2002 and registered on 7th March 2003. SHU is mandated to implement activities aiming at improving people's access to quality healthcare services country-wide.
SHU currently works in 16 districts namely: Luwero, Nakaseke, Nakasongola, Kampala, Mityana, Kassanda, Masaka, Bushenyi, Sheema, Mitooma, Iganga, Mayuge, Bugweri, Nebbi, Pakwach and Zombo. The head office located in Nansana Municipality, Wakiso district coordinates all activities while field offices in the districts of Luwero, Mityana, Bushenyi and Iganga serve as centres for community mobilisation.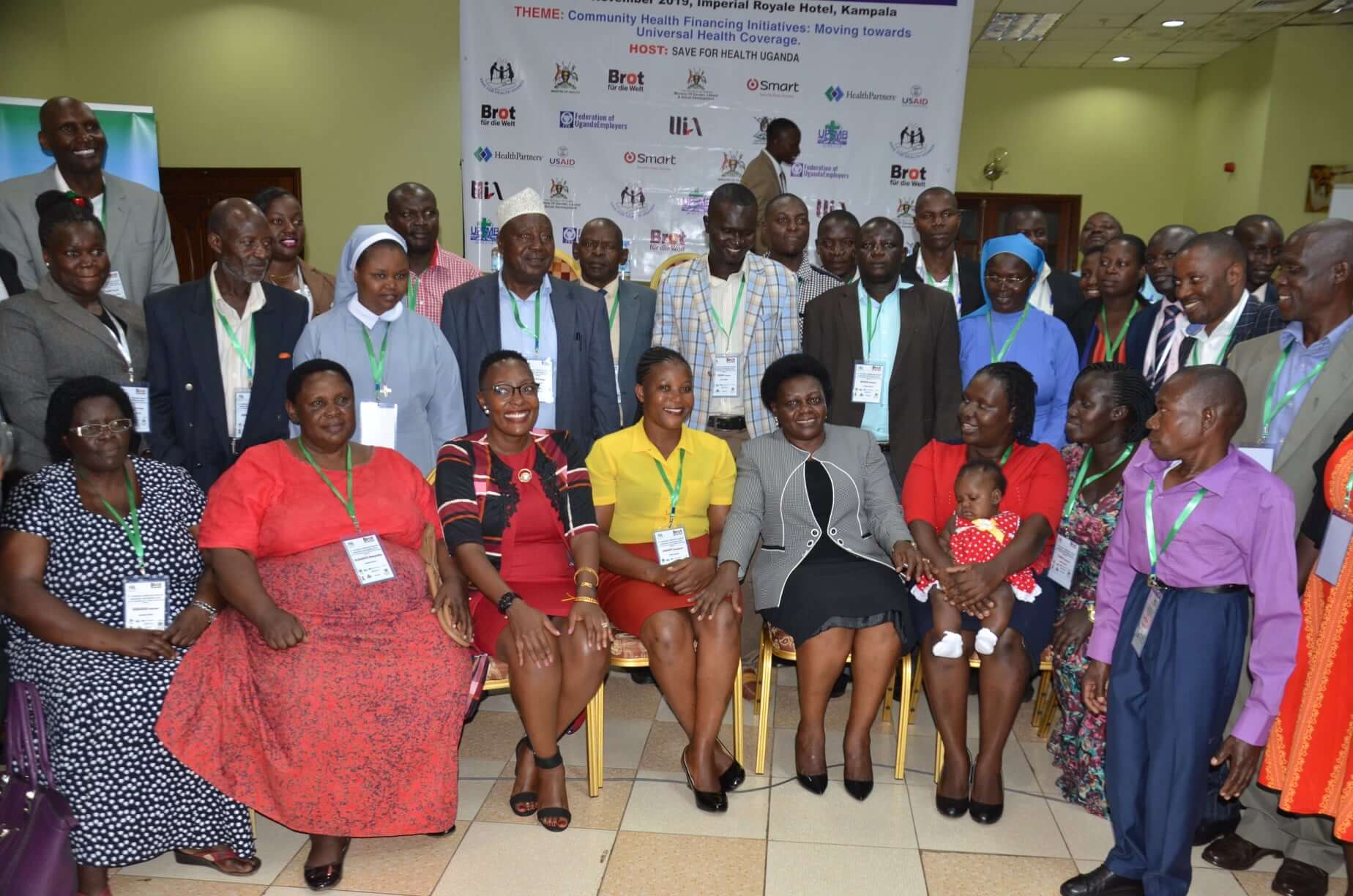 Our Vision
Healthier families with simplified access to quality healthcare.
Our motto
Community solidarity for quality health
Our Mission
To enhance the quality of health of Ugandans through self-managed Community Health Financing (CHF) schemes.

Goal
To contribute to the reduction of the disease burden in Uganda
Program Principles
Working in Partnerships: SHU cannot cause impact alone but by working with key stakeholders in a mutually respectful environment.
Empowerment: SHU shall empower the target beneficiaries by letting people have control over their own lives and roles in a healthy environment; and by acting on issues they define as important.
Capacity Building: SHU shall proactively seek to develop its requisite core skills, management practices, strategies and systems to enhance its effectiveness, sustainability and ability to fulfil its mission.
Learning and sharing: SHU shall strive to develop internal and external Knowledge and share it through documentation of such knowledge, adopting best practices and applying the knowledge in a way that helps the staff, clients and partners to work more effectively and efficiently.
Social Accountability and Answerability: SHU will endeavour to make community structures and individuals answerable and accountable. This shall entail transparency, effectiveness, integrity and democratic arrangements while dealing with internal and external stakeholders.