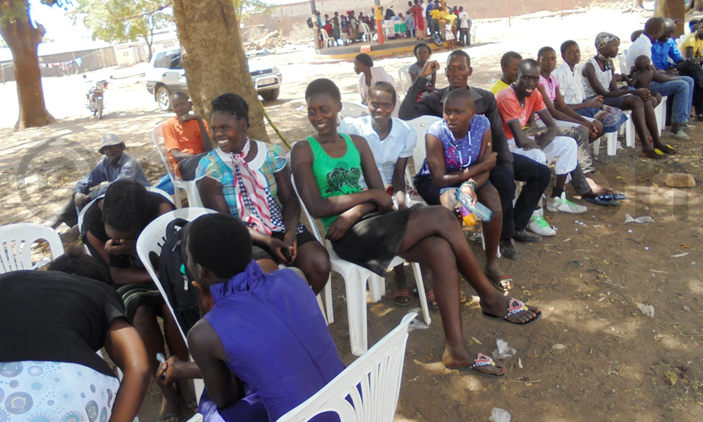 SHU takes CHI to West Nile and Eastern Uganda
Save for Health Uganda (SHU) is extending operations to eastern Uganda and West Nile to enable families in the two areas access community health insurance (CHI) services.
For the next three years, SHU with support from Bread for the World will directly implement CHI in the districts of Iganga, Bugweri and Mayuge in Busoga region, eastern Uganda, as well as support the Forum for Development of Greater Nebbi (FDGN) to introduce CHI in Nebbi, Pakwach and Zombo district in West Nile.
Entry into Busoga region
In February 2021, the Executive Director, Mr. Makaire Fredrick, led a team of SHU staff to introduce the organization to authorities in Iganga, Bugweri and Mayuge and establish a working relationship. The team visited the offices of Resident District Commissioners (RDC), Chief Administrative Officers (CAOs) and District health officers. In Bugweri district, top officials including the Chief administrative officer and members of the health team were sensitized about (CHI) in one of the introductory meetings.
In addition, SHU established an office along Lubasi Road, Nkono 1 Cell, in Iganga Municipality, off Kaliro Road to serve as the coordination centre for all activities to be carried out in the three districts.
SHU's work in the region will focus on promoting CHI schemes using past experiences from other areas where it has worked for more than 15 years. The main objective is to enable families in the Busoga region to access quality healthcare services through sustainable community health insurance arrangements.
Work at the community level will start in one sub-county in each of the three districts: Nakigo in Iganga and Ibulanku in Bugweri. All CHI schemes that will be created in the area will form a network to pool risks and healthcare resources.
The three districts bring the total number of districts where SHU directly implements CHI to 11, the others being Luwero, Nakaseke, Nakasongola, Mityana, Kassanda, Bushenyi, Sheema and Mitooma. SHU now has five offices located in Bushenyi, Mityana, Luwero, Iganga and Kampala head office.
In 2020, CHI schemes promoted by SHU covered 27,037 individuals (12,067 male and 14,970 female) from 4,048 households in nine districts. These accessed healthcare services in 25 contracted healthcare providers.
The journey to West Nile
On 17th February, SHU signed a memorandum of understanding (MOU) with FDGN, a non-governmental organization located in Nebbi, aimed at promoting viable CHI schemes in the three districts of Nebbi, Pakwach and Zombo.
Over the next three years, SHU will provide technical support to design appropriate CHI schemes while FDGN will promote the schemes at the community level, in health facilities and among local authorities.
The MOU follows a feasibility study conducted by SHU in the three districts over a year ago to establish opportunities for implementing CHI in the area.